The deadline for the Sustainable Finance Disclosure Regulation is approaching – are you prepared?
The Sustainable Finance Disclosure Regulation requires financial market participants and advisors to integrate (i) sustainability risks in the investment decision process and (ii) the principal adverse impacts of investment decisions on sustainability factors. Although guidance on how to implement the requirements is not yet fully outlined from the legislators', the responsibility lies with the affected institutions to be as transparent as possible in all external information to final investors how sustainability requirements are incorporated and implemented in their business.
Who is affected by the regulation?
A. Financical market participants
Fund Managers
Portfolio managers
Insurance undertaking which makes available an insurance‐based investment product (IBIP)
Institutions for occupational retirement provisio
B. Financial advisors
Insurance undertaking companies
Insurance intermediaries which provide insurance advice
Credit institutions which provide investment advice
Investment firms which provide investment advice
Requirements for financial market participants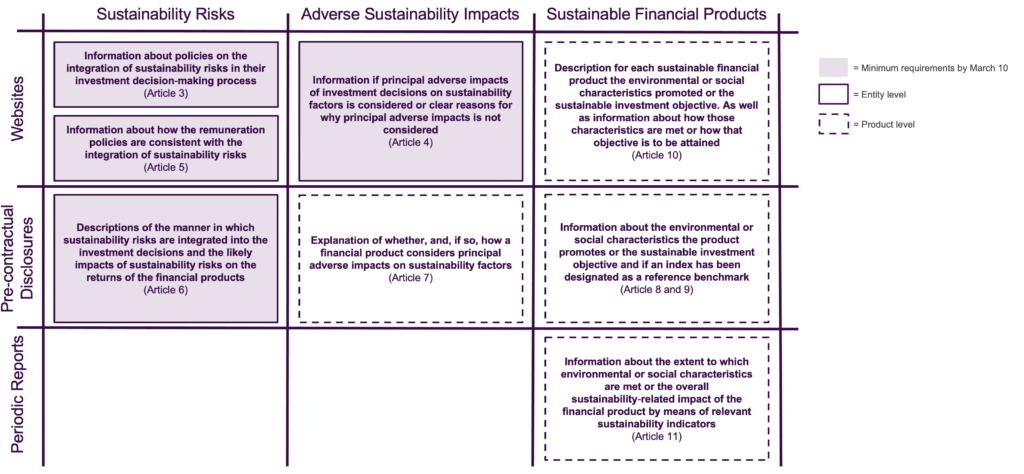 Requirements for financial advisers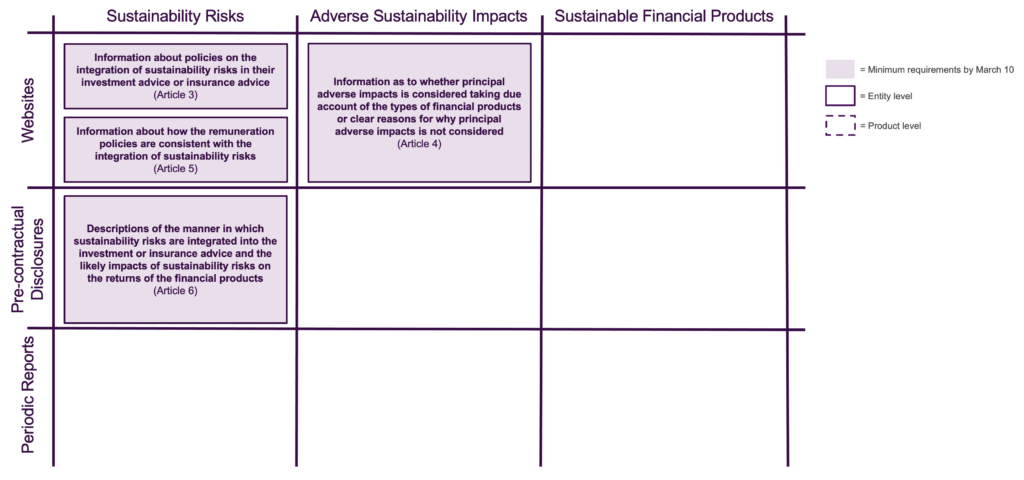 We have identified below checklist to be completed no later than Thursday March 10, 2021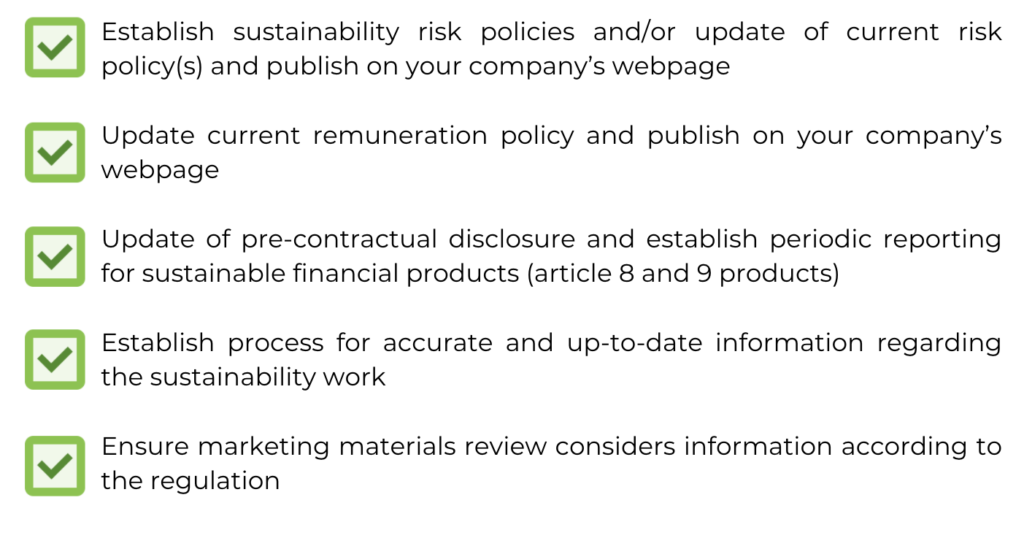 How can we assist you?
FCG combines core competencies in regulatory matters and an in-depth knowledge and a focus on business-oriented perspectives and solutions. FCG can help your business identify, prioritize and implement the actions needed to be compliant with the new Sustainable Finance Disclosure Regulation, quality ensure your material as pre-contractual disclosure and policies and support your business and employees by education sessions.